Stamperija - Issues by Customer Order



In late summer 2017 the online market on ebay and delcampe was flooded with Burundi issues like this one:
The stamp design as well as the sheet border were taken from the Stamperija issue RE11080 for the 2012 Olympic Games:
Perforation and gum seem to be identical in both issues. In color there are significant differences: the originally green circle on the top right of the stamp is on the reprint rather yellowish green:

Likewise, the pixelation in the reprints is much coarser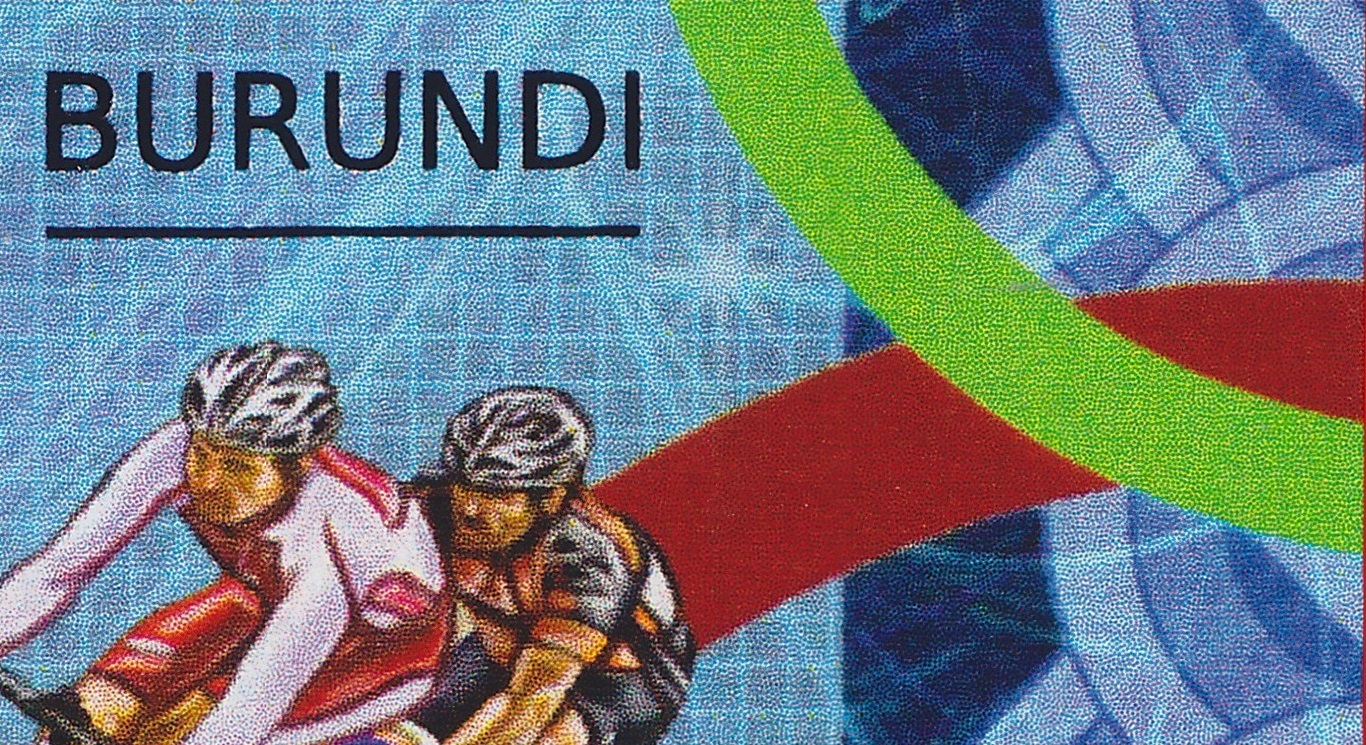 than in the orignal issue: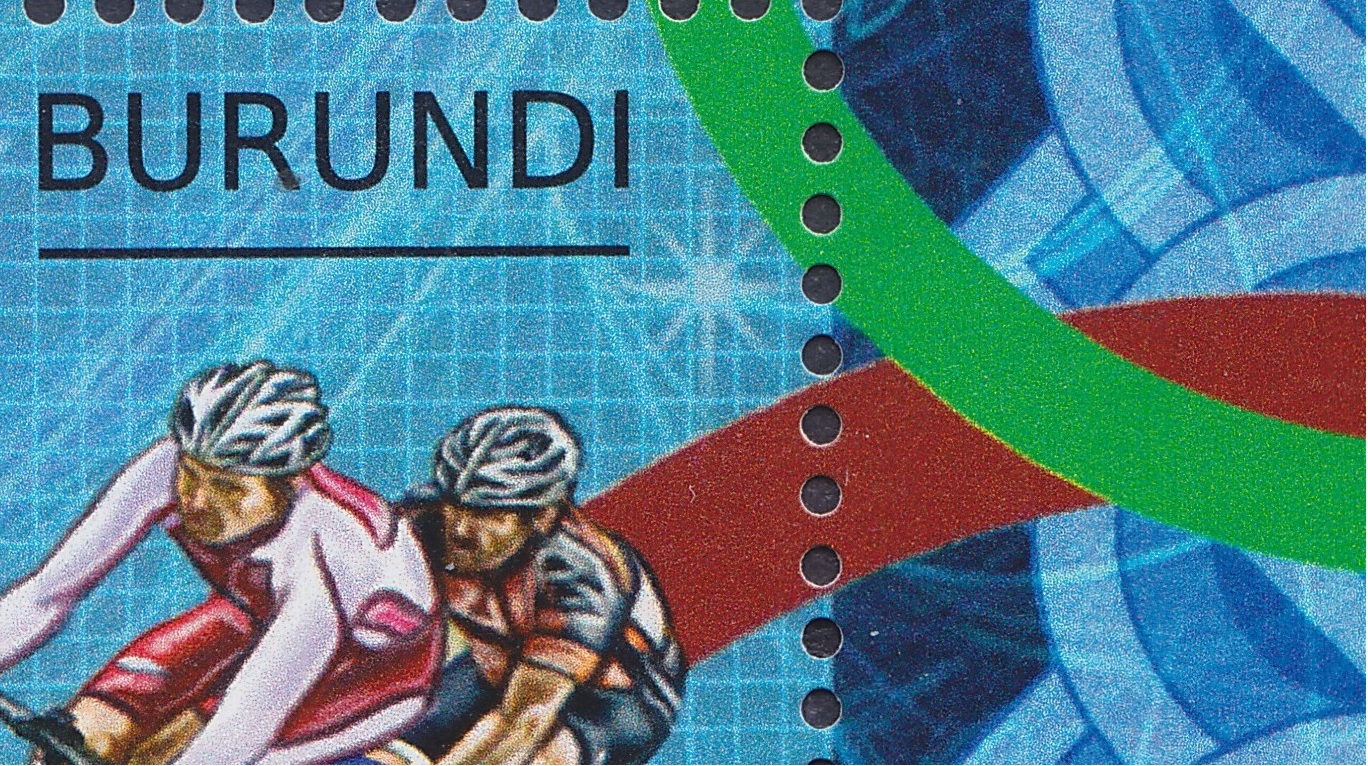 Under the UV lamp the reprints shine on the front side much brighter than the original Stamperija issue - especially in those parts with white color, e.g. top left "LONDRES 2012". Unfortunately you can only see these differences in direct comparison. Concerning the online offers there is no way to check this before buying.
What are these issues? Gimmicks, paper waste, forgeries, trials, reprints, cinderella, ....? In the item description Latvian sellers are very reserved: "Burundi - MNH - Sport - Olympic - Cycling - 2012 - Imperf." That's all. You can now let your imagination run wild. When I asked the seller "balticamber2011" on ebay the answer was "This is official items." From the seller "markas" on delcampe I became no answer. Stamperija answered, when asked if the issue is a forgery, as follows: "It is an official one. Has been made separately by customer order." This sounds like a completely new category of stamps! Maybe a kind of personalized stamp - with nothing personal?
At the online auctions the start and often also the selling price is with 0.84 € unusually low - this applies especially for the imperforated issues. This low price is the reason that these "customer ordered stamps" sell very good: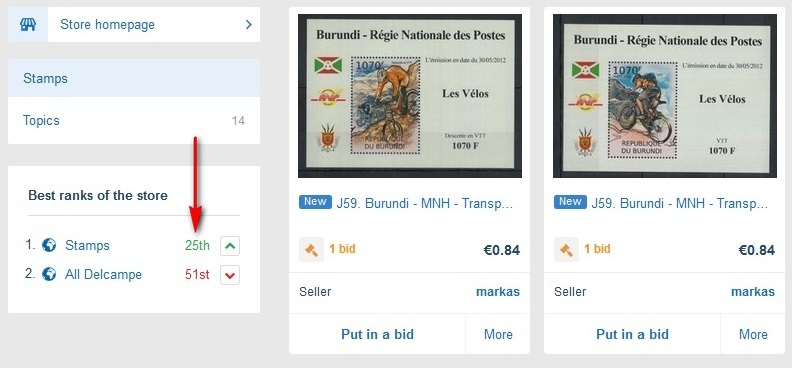 "markas" is currently (December 2017) on place 25 on the delcampe hit list of the most successful stamp sellers. In his shop more than 5800 of these "Burundi-84-cent" items are listed. balticamber2011 on ebay is presumably similarly successful as the price development of (baltic) amber in recent years shows: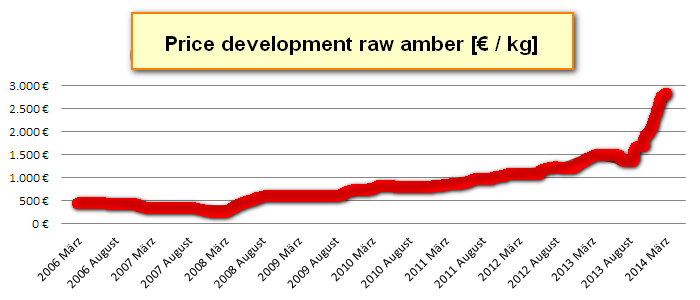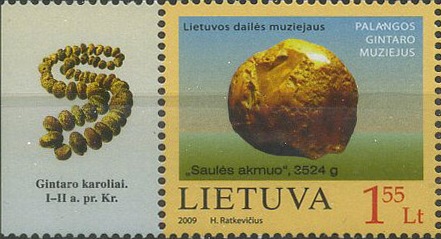 If you want to contribute to the further rise of the amber price curve, then feel free to buy the items in the gallery below: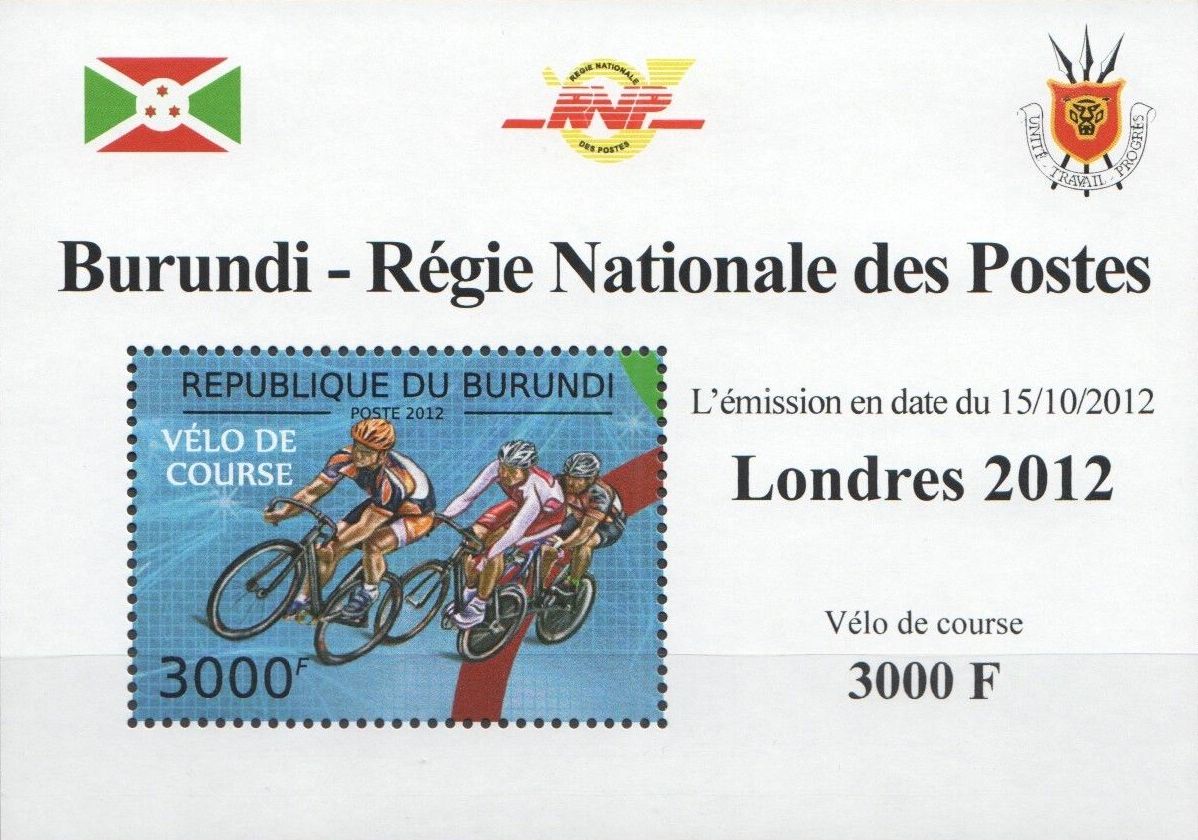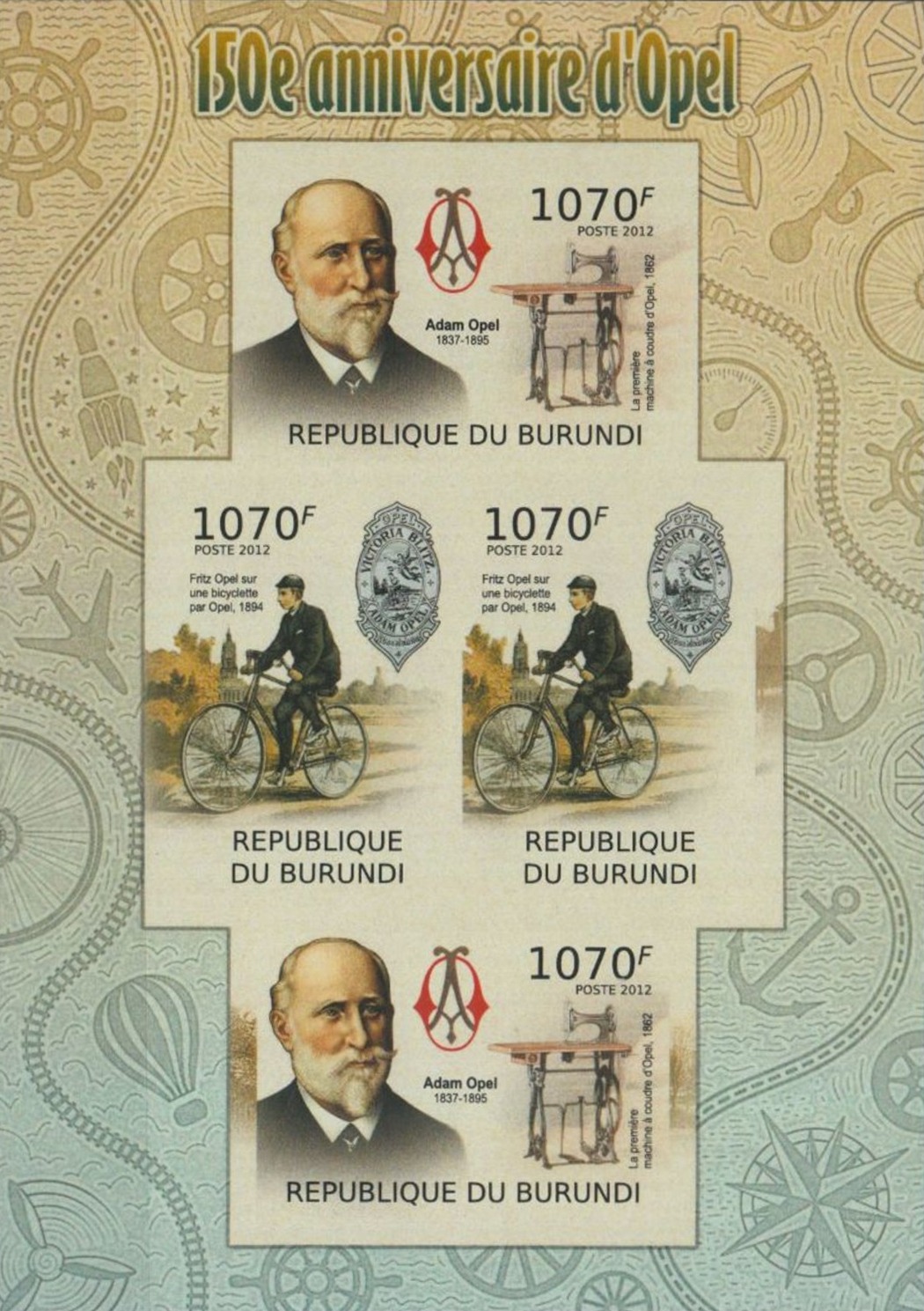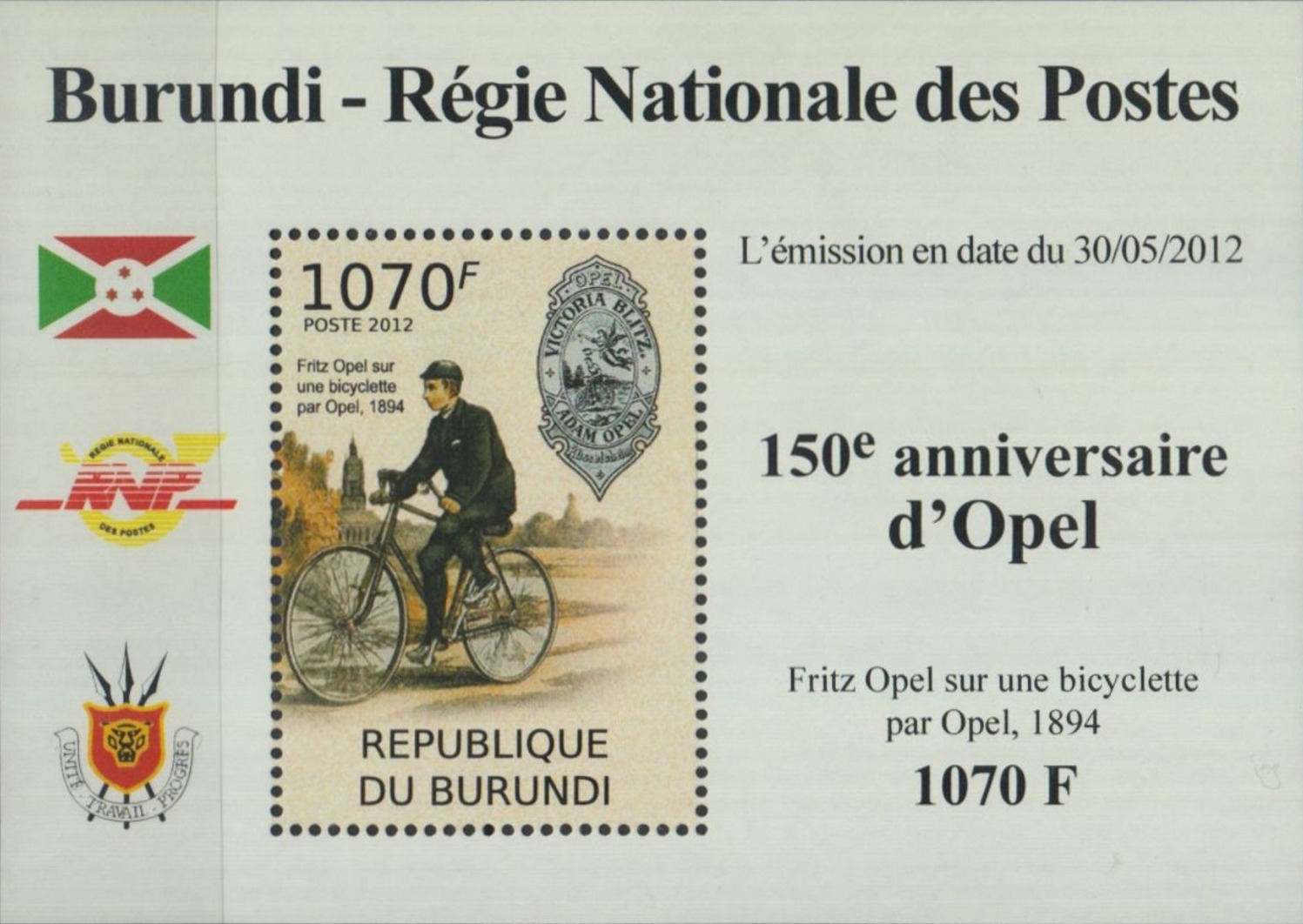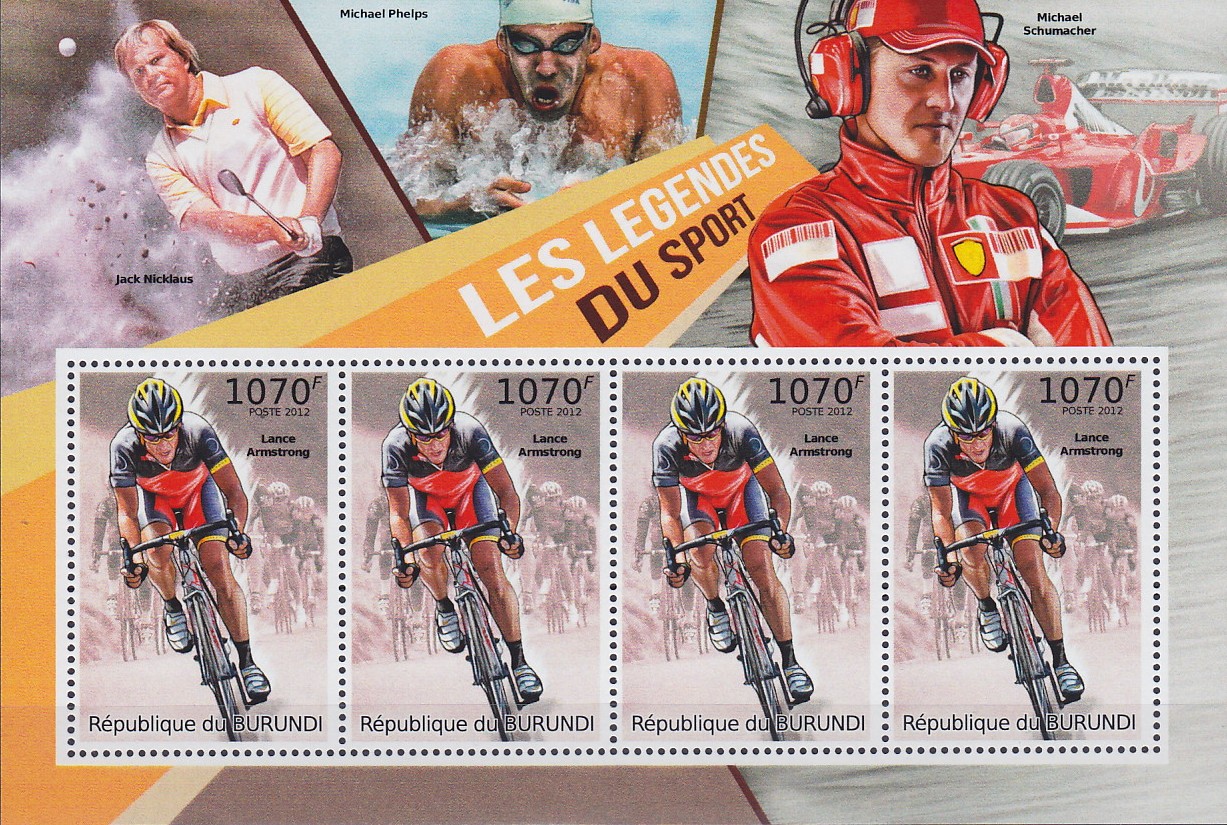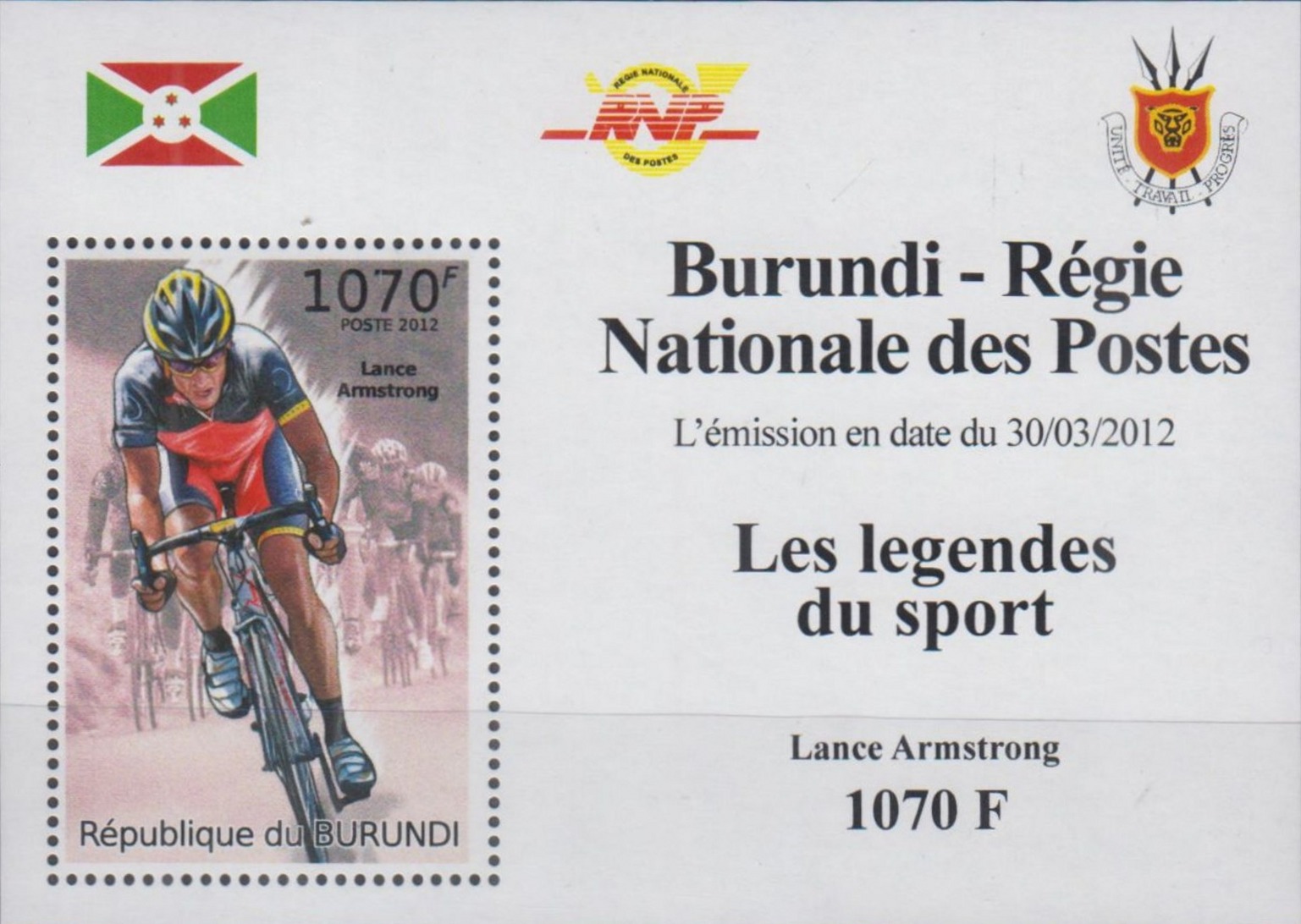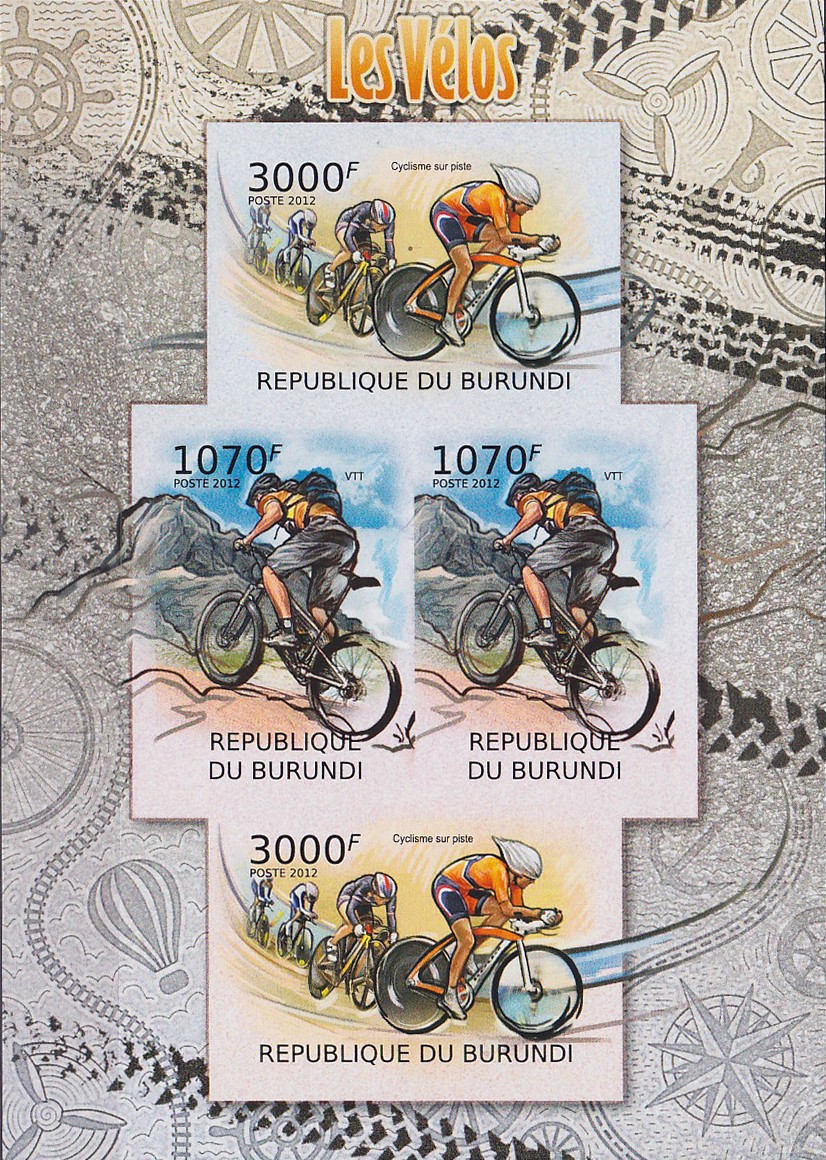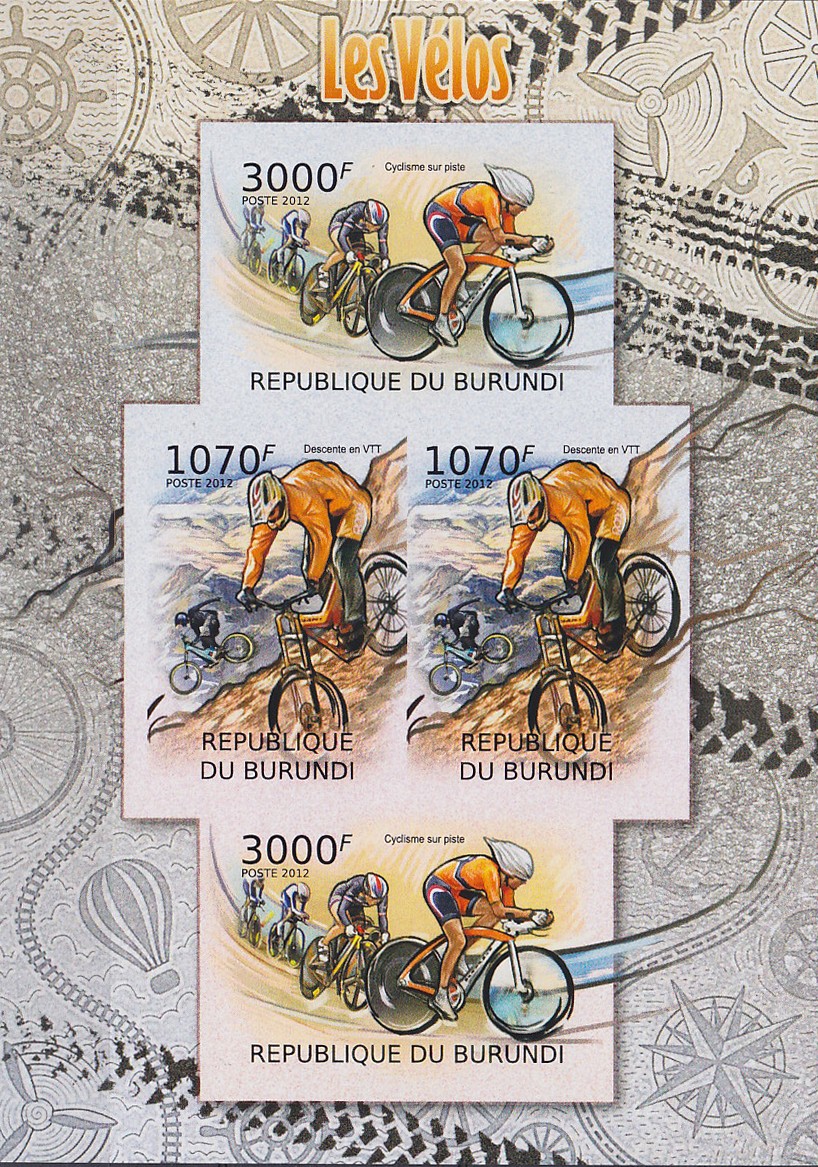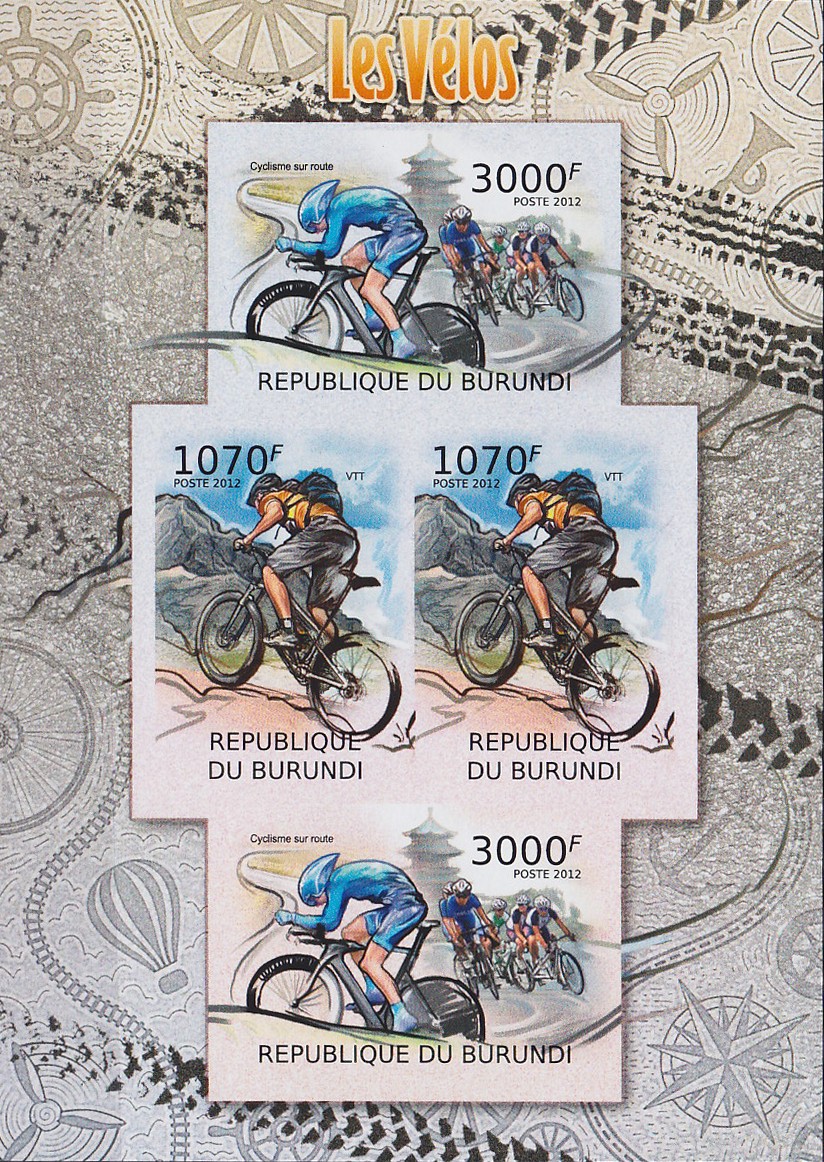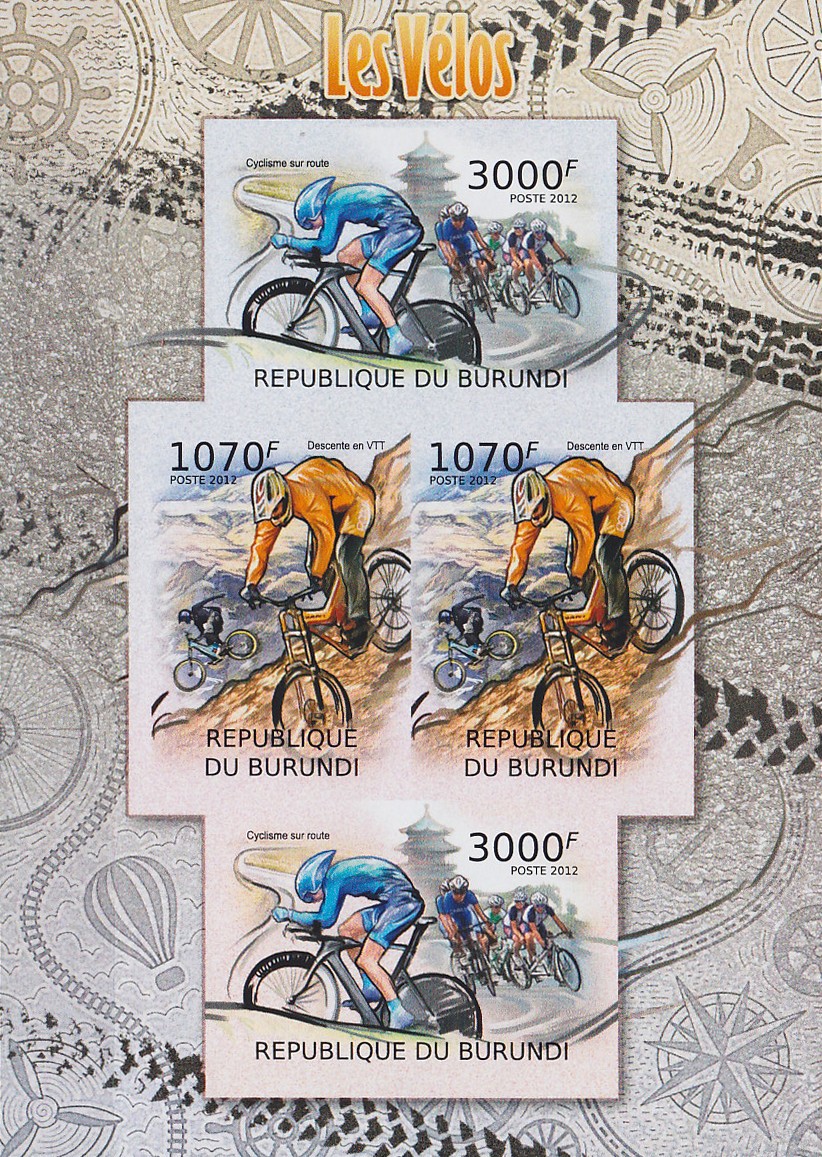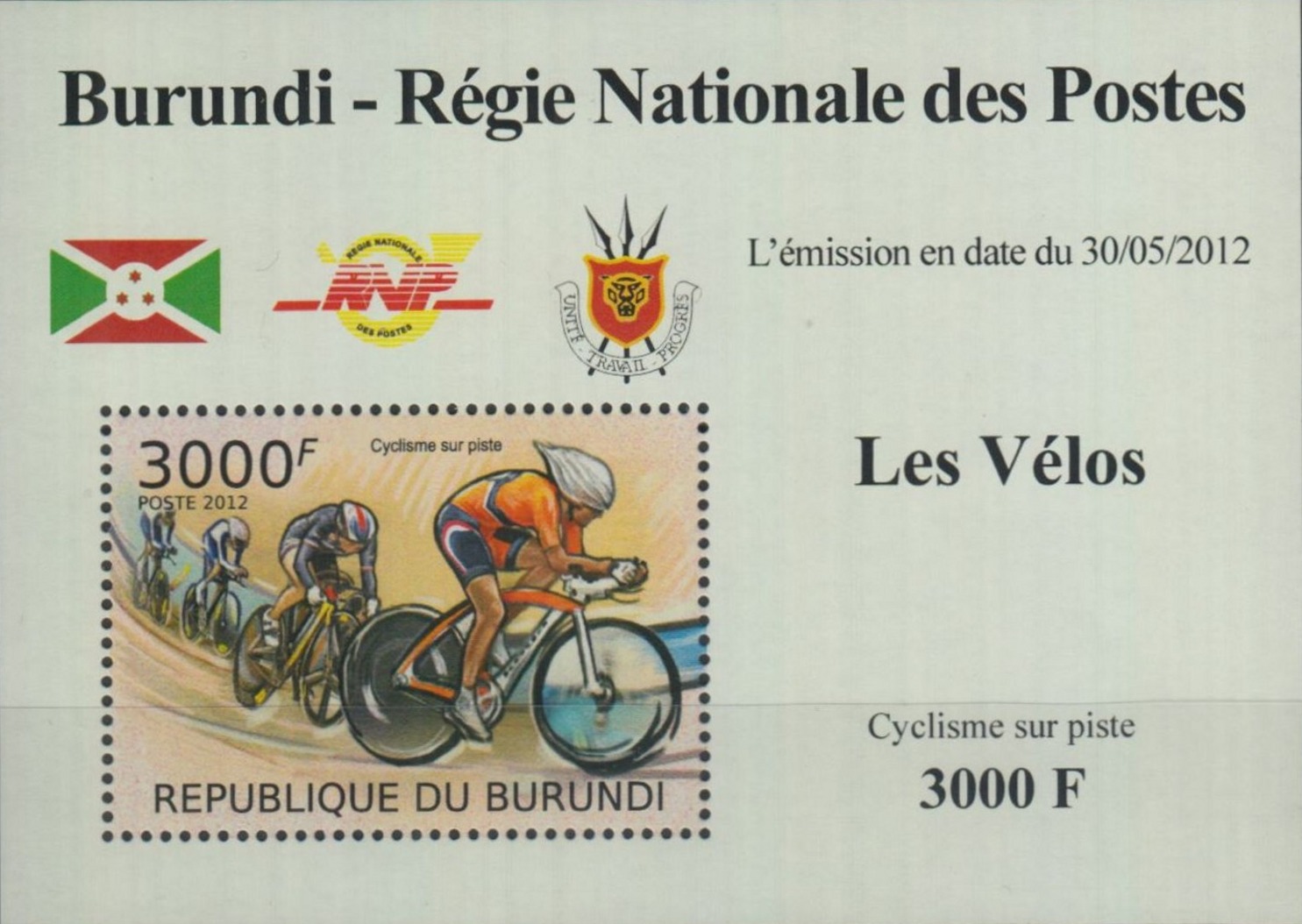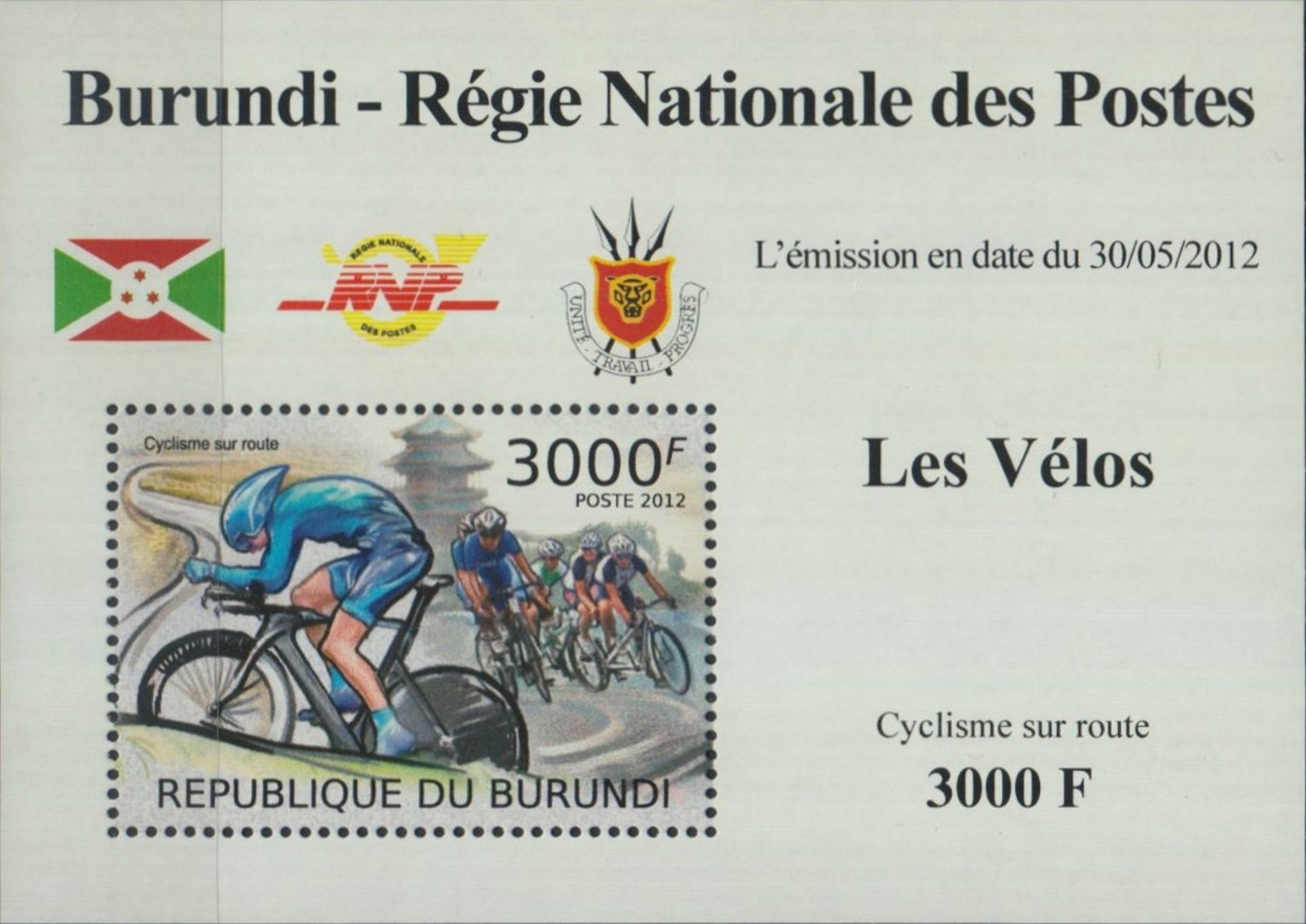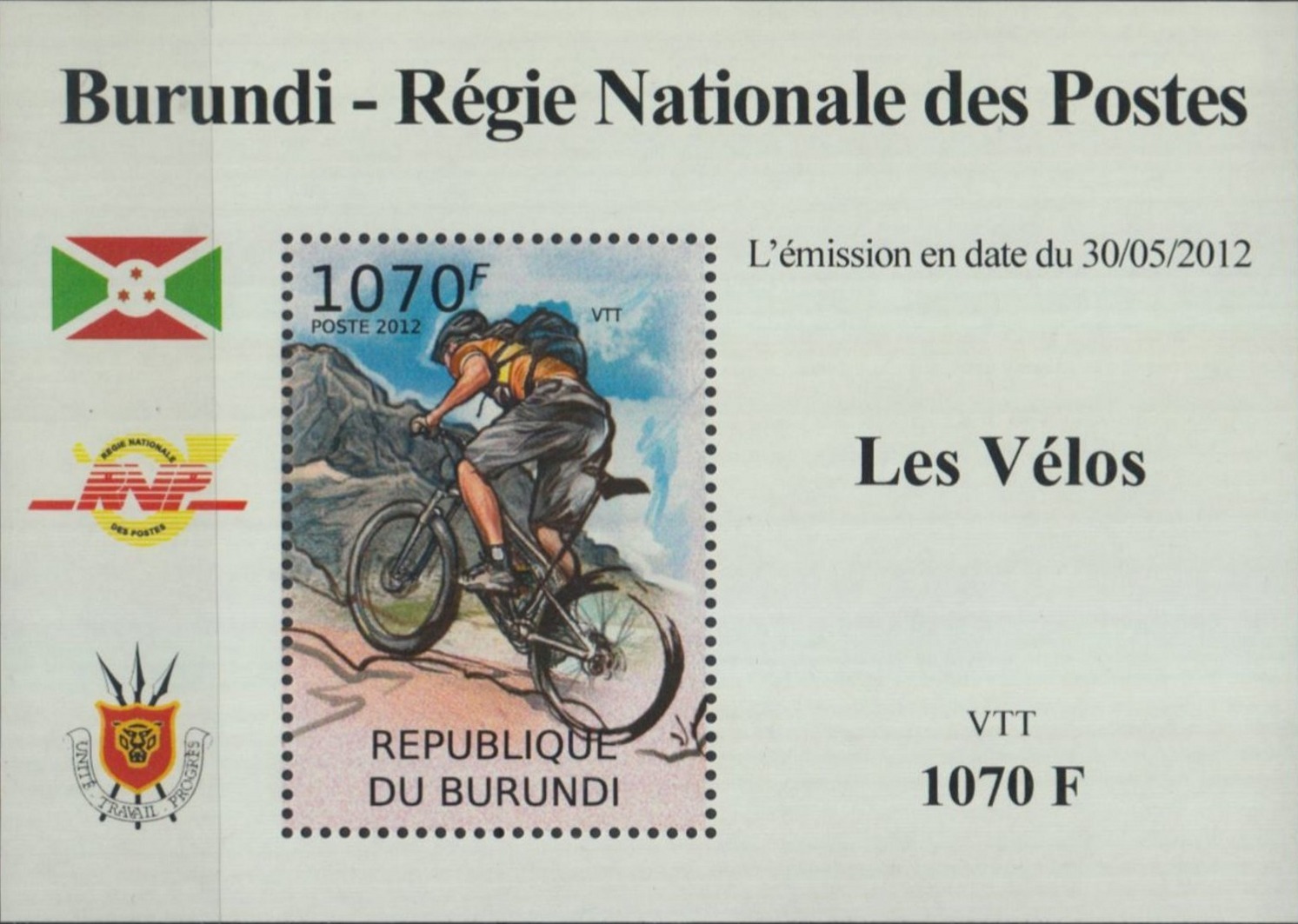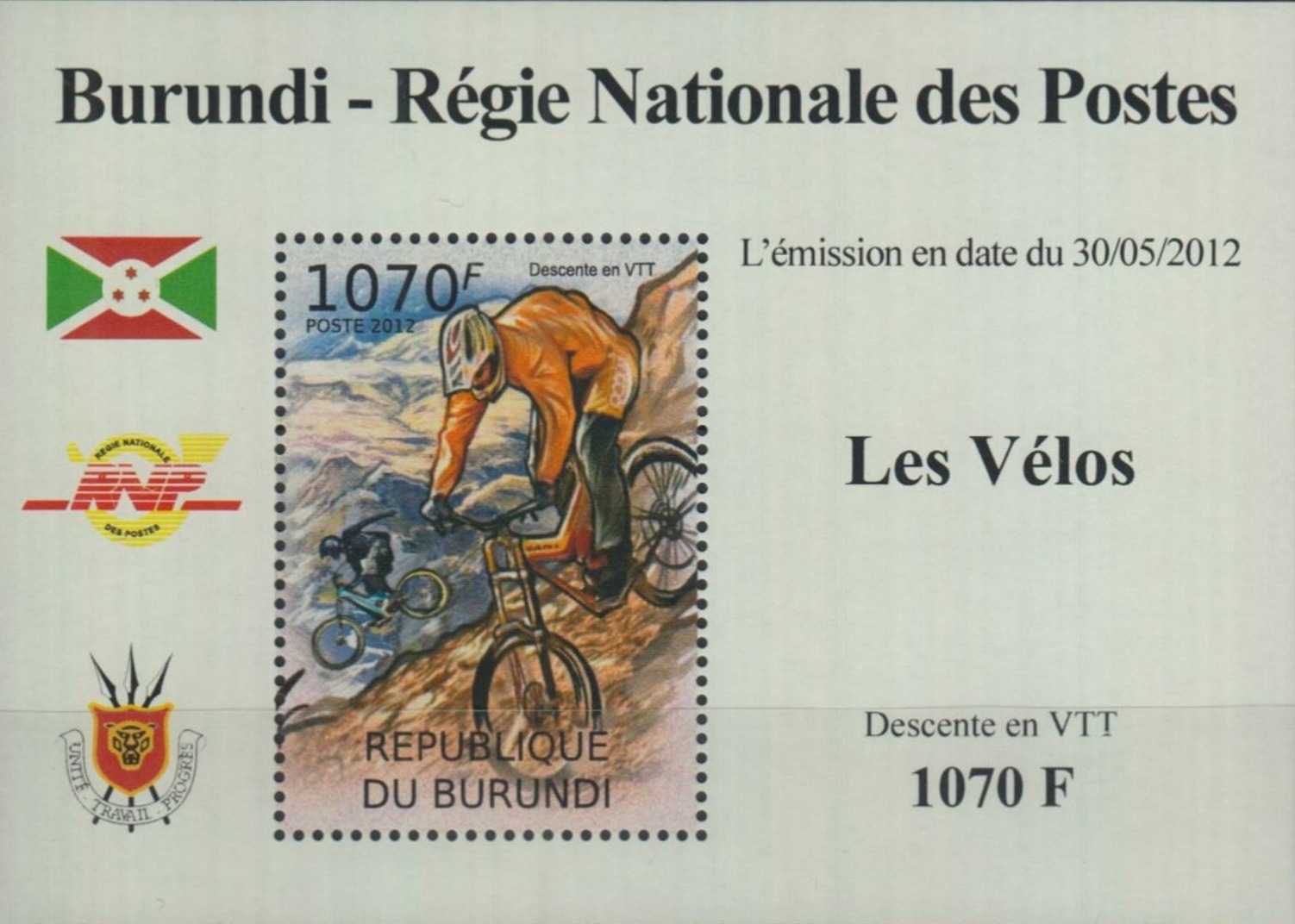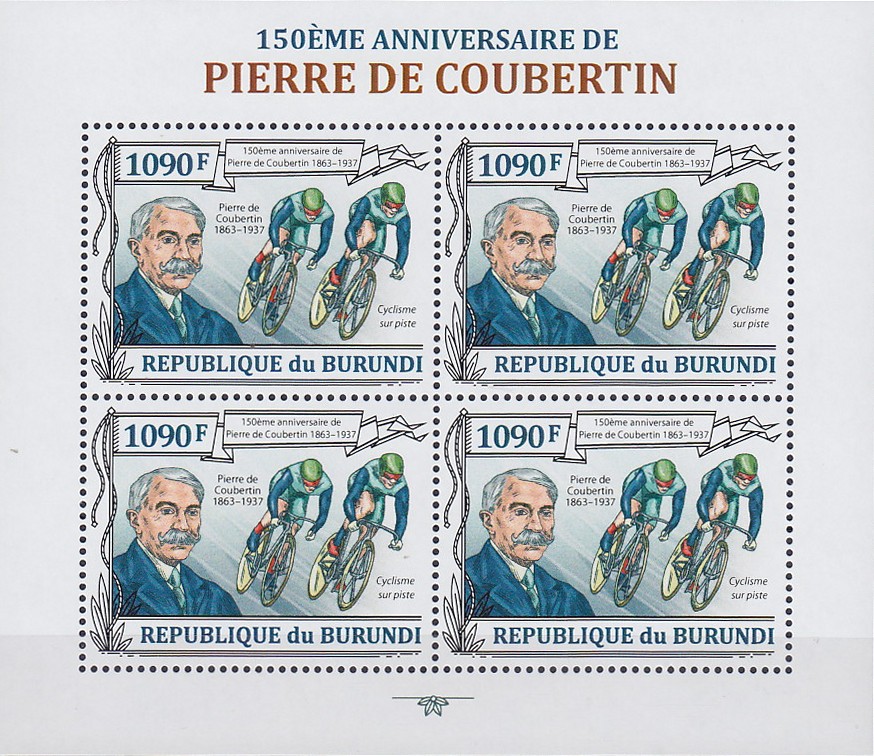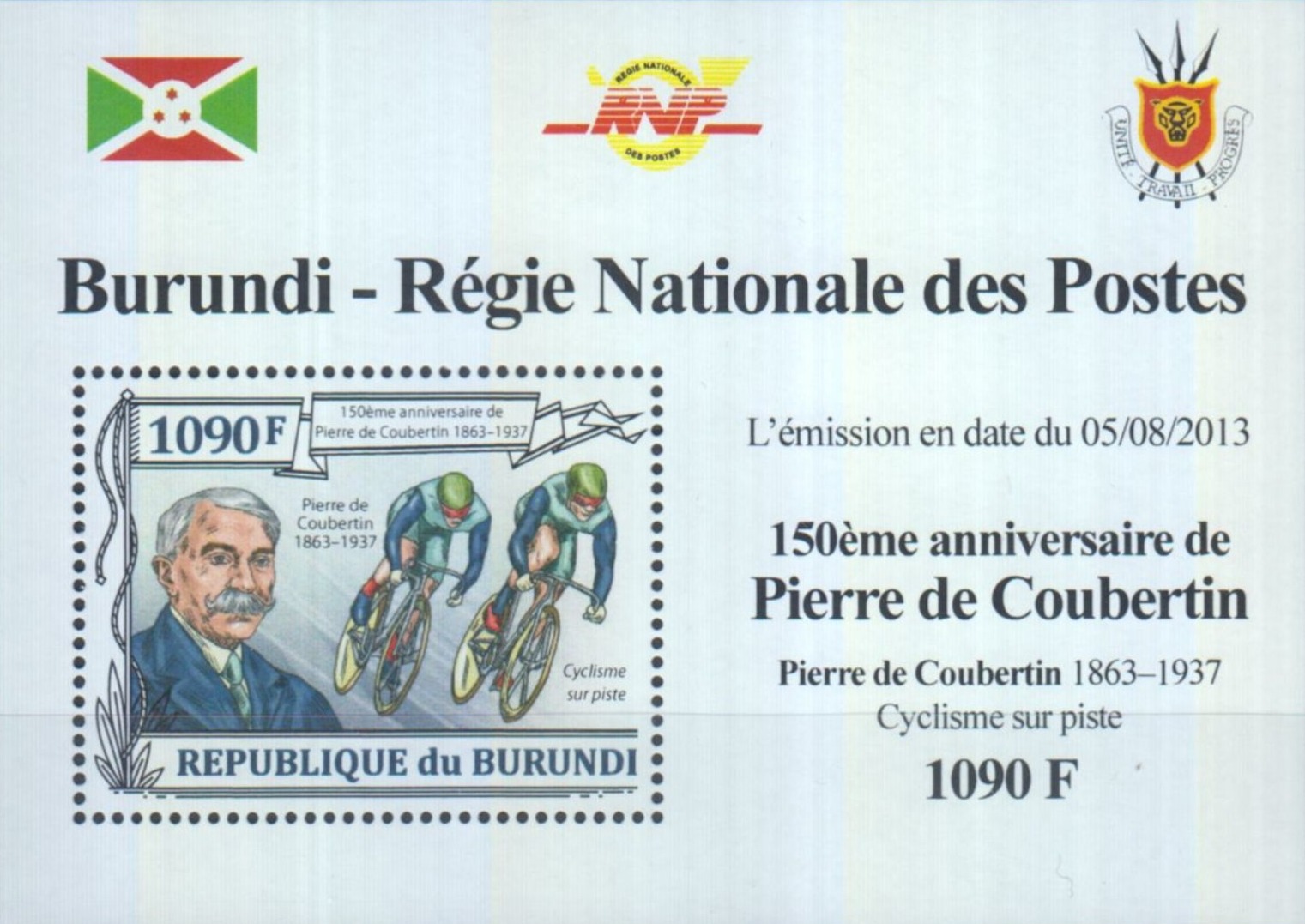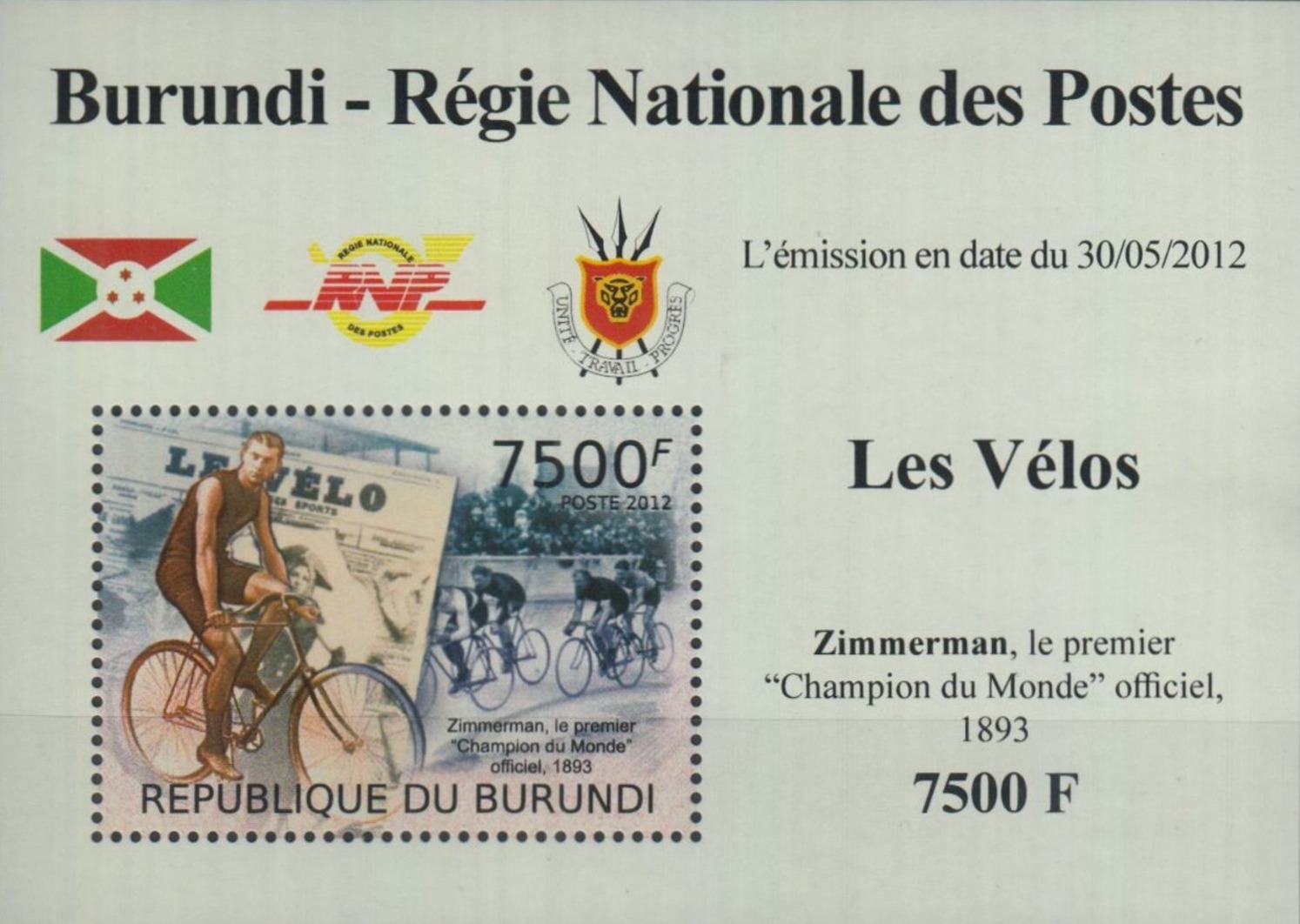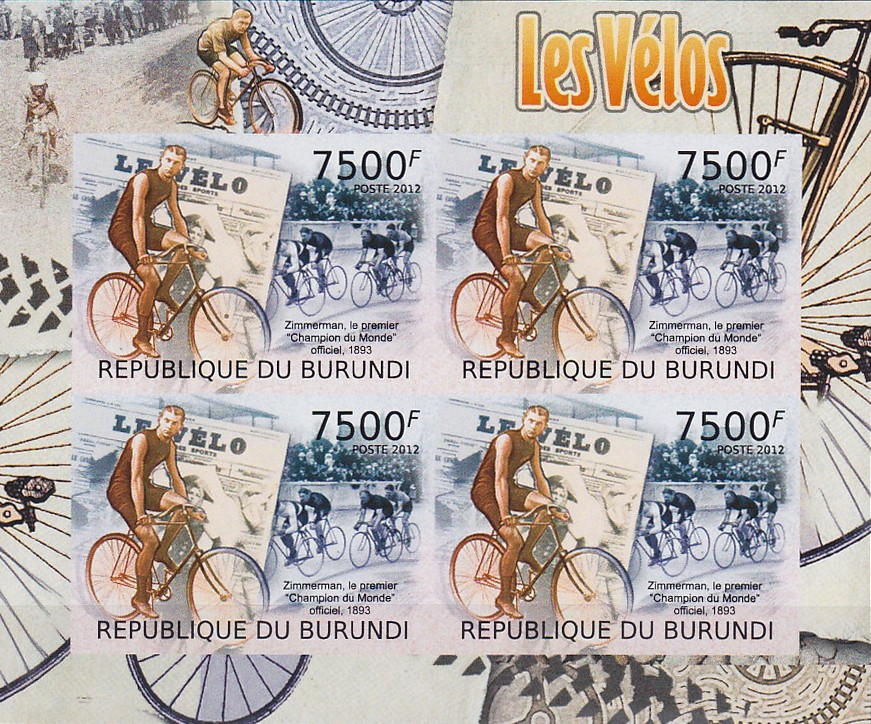 You only pay 15.96 € (19 x 0.84 € - or 31.92 € if you also collect the imperforated issues) for these worthless snippets. Yes - worthless snippets, or can you explain, how the sheet above with a face value of 4 x 7500 Burundi Francs (14.40 €) could be sold for 0.84 € (delcampe and PayPal fees included)? And beware - if you have bought all the above items, you can be sure, that you will find similar issues from Guinea, Guinea Bissau, Central African Republic, Uganda, … next week on ebay and delcampe. Ebay and delcampe will not call these "big players" to order. It's been a long time since moderators at delcampe have been watching for compliance.
In the online catalog of BICYCLE PHILATELY you find these items in the category Cinderella. It is advised, not to spoil your collection with this stuff.
---
FIGHT AGAINST ILLEGAL AND ABUSIVE ISSUES in 2014 by Victor Manta from the Philatelic Webmasters Organization (PWO)
HEARD, SEEN, READ - Newsletter no. 123; Dutch Motorcycle Philatelists (MFN) by Hans de Kloet  "... nice items to have in your collection ..."